Cheek Filler in Istanbul – Turkey:
Discover the Art of Cheek Enhancement with Dr. Çiğdem Özden
Cheek Filler, offered at Dr. Cigdem Ozden's clinic in Istanbul – Turkey, is a cosmetic procedure designed to enhance facial contours and restore youthful volume to the cheeks. It involves the precise injection of FDA-approved dermal fillers into specific areas of the cheeks. This non-surgical treatment is a popular choice for individuals looking to achieve a more defined cheekbone structure, rejuvenate their appearance, and enhance their overall facial aesthetics. In this comprehensive guide, we will explore the ideal candidates for cheek filler, what to expect during the procedure, associated costs, the duration of results, potential discomfort, and how this treatment contributes to the coveted Ogee Curve. Additionally, we will address common questions about the safety and reversibility of cheek filler, helping you make an informed decision on your journey to facial enhancement.
Ideal Candidate for Cheek Filler
Determining your suitability for cheek filler is essential for achieving your desired results. This procedure may be suitable for you if you are seeking to achieve or comply with the following points:
Volume Restoration: You seek to restore volume to your cheeks, correct age-related volume loss, or define your cheekbones.
Realistic Expectations: You possess realistic expectations and a clear understanding of the enhancements achievable with cheek filler.
Good Health: You enjoy good overall health, devoid of medical conditions that could contraindicate the procedure.
How Much Does Cheek Filler Cost in Istanbul - Turkey?
The cost of cheek filler can vary based on several factors, including the brand of filler used and the number of syringes required for your treatment. Dermal fillers like Juvederm, known for their quality and effectiveness, may be used in the procedure. The price may also depend on the volume of filler needed to achieve your desired results.
During your consultation with Dr. Cigdem Ozden, we will provide you with a personalized cost estimate. This estimate will take into account the specific brand of filler, the number of syringes required, and the complexity of your treatment plan. Our goal is to offer you a transparent and tailored pricing structure that aligns with your budget and expectations
Reach Us For a Free Consultation
Get a quote and free consultation for cheek fillers from our expert team!
How Long Does Cheek Filler Last?
The lasting duration of cheek filler results is a common query among potential patients. On average, the effects of cheek fillers persist for approximately 6 months to 2 years. Although this duration may vary among individuals, periodic maintenance treatments can help sustain your desired appearance over time. 
Addressing concerns about discomfort is essential. Most patients experience minimal discomfort during cheek filler procedures, thanks to the application of numbing agents. Any mild discomfort you may encounter is typically short-lived, as your well-being is our top priority throughout the process.
How Cheek Filler Enhances the Ogee Curve?
The Ogee Curve, characterized by its natural S-shaped contour from the cheekbones to the jawline, plays a pivotal role in facial aesthetics. Cheek filler can effectively enhance this curve, resulting in a more youthful and balanced facial appearance. Generally, doctors understand the significance of maintaining this harmonious curve while elevating your cheekbones. By employing precise injection techniques, we can achieve a look that complements your unique facial features, enhancing your overall beauty.
What To Expect In Cheek Filler Procedure?
Preparation: We initiate the process by meticulously cleansing the treatment area and applying a numbing agent for your comfort throughout the procedure.
Precision Injections: Our highly skilled injectors employ safe, FDA-approved dermal fillers, injecting them meticulously into precise areas of your cheeks. These injections target your desired look while ensuring a natural, balanced appearance.
Efficient Process: The cheek filler procedure typically concludes within about 30 minutes. Following this, you can promptly resume your daily activities, experiencing minimal downtime.
farahnaz ebrahim
2023-06-16
Fantastic experience! I sent the clinic a whats app message for an appointment, they responded immediately and was able to help me. Dr is a wonderful lady who gives you excellent advice and doesn't try to push more things on to you for making money. Painless experience and clean and so helpful. Highly recommended. I will definitely come back here if I'm in turkey
I did trades And the resolts amazing.
I had the pleasure of meeting Dr. Cigdem Ozden today. Words can't describe how amazing she is. She is very kind & gentle.Dr. Ozden only gave me what she thought was necessary. She also gave me medication for swelling & cream to take home with me.The communication aspect was perfect! She is very accommodating.Will definitely come back! By far the best experience
Professional, honest and straightforward Consultation before the procedure, a good advice on what procedures can benefit or suit you best. Good spoken English and friendly atmosphere. Highly recommended
I have visited her clinic a few times already she's a very nice and great person. I'm very happy with the results. I can definetly recommend this clinic to everyone.
Dr Cigdem very knowledgeable and professional she made an excellent job for me jawline and lip filler and her Assistant is amazing as she calms me during the procedure I definitely visit you again Thank you from the bottom of my heart
Sevgili deneyimli dr çiğdem Hanım yaşımı korumam konusunda doğal görünümümden ödün vermeden doğru dokunuşlar yaparak yıllardır beni güvenli ve mutlu ediyor teşekkür ediyorum ve tek tavsiyem *
I've been doing my research very good and how im happy I did it. I've found this incredible women. Not only that I'm extremely happy with how my lips look but also I've had a great time. When you come in the clinic you gonna be offered with coffe or tea. It's such a nice and warming ambient. When I went to do my lips,nurse hold my hand thru all the procedure. I've felt so calm and welcome. I would recommend this to anyone,and next time in Turkey I'm 101% going again!
I recently took a trip to Istanbul and I have to say this was my best experience there yet! Dr Cigdem was an absolute gem! I called to see if I could make an appointment and her and her team squeezed me in same day! I couldn't be happier with the results. Dr Cigdem, blessed me with a much more proportionate face and lips, I would highly recommend her to anyone who asks, her and dream team were so kind and hospitable, I couldn't have imagined a better experience, I look forward to my next visit to Istanbul, as well as seeing her and her lovely team again!! Thank you so much Dr Cigdem, see you soon!!!😊
Friendly and professional.Amazing experience…… if you visit Istanbul she's the best 🤍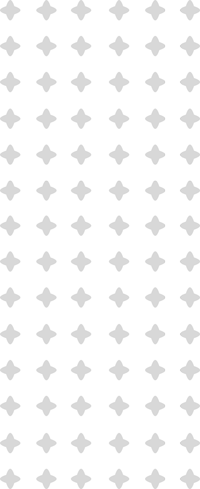 Frequently Asked Questions
About Cheek Augmentation
Getting cheek filler injections
in Istanbul – Turkey
Get a free consultation and quote!