Nose Thread Lift
Non-Surgical Nose Job
Nose Thread Lift and Non-Surgical Rhinoplasty in Istanbul – Turkey
What Is Nose Thread Lift?
Nose thread lift is a procedure for people who are looking for a non-invasive solution. Nose thread lift is regressive and has more predictable results, that's why it is an alternative to rhinoplasty. The main advantage of non-surgical rhinoplasty to surgical rhinoplasty is it can be done with PDO threads. Thus, it can be done without surgery. This means it does not involve any cutting or operating room.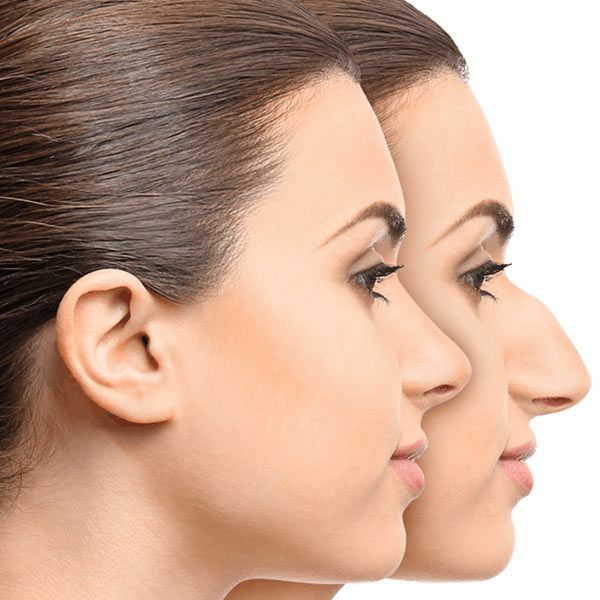 Non-Surgical Rhinoplasty With PDO Threads
The nose is the most defining part of the face. Its shape has a huge impact on your entire facial appearance. Are you not satisfied with the shape of your nose but want to avoid invasive surgical procedures such as rhinoplasty? We can now help you to achieve your dream nose in less than an hour and without the need for invasive surgical procedures. There are two options we can use to correct the appearance of your nose without surgery: nose thread lift and nose filler. While both procedures can effectively correct the nose, During the first consultation, Dr. Cigdem Ozden may decide to apply a combination therapy depending on the results desired by the patient in detail. Generally speaking, nose threads are more effective than fillers at creating a sharper nose tip, more pronounced lift, and a sharper, more defined contour.
How Long Does Nose Thread Lift Last?
Non-surgical rhinoplasty can usually last for 1-2 years. If the nose thread lift is repeated 9 months after the first treatment, you can expect the result to be longer-lasting. Some permanent effects can be expected with the stimulation of collagen in the nose.
Call Now For A Free Consultation
Get a quote and consultation for your nose from our expert doctors!
What Are The Side Effects Of Nose Thread Lift?
Since PDO threads are bioabsorbable, they will decompose 6 to 8 months after treatment. PDO is a basic material used by surgeons for surgical sutures. It is normal to have some pain and swelling immediately after treatment. However, these side effects will subside within a few days.
How Much Does Non-Surgical Rhinoplasty Cost In Istanbul - Turkey?
The cost of non-surgical rhinoplasty can vary greatly depending on how much expertise the doctor has and how many areas he or she fills. Unfortunately, direct pricing is subject to restrictions as per the Ministry of Health legislation. Contact us for detailed information and price.
When Will You See The Results of Nose Threading?
You will see results immediately after treatment. For nose thread lift, we usually lift the tip of the nose more at the beginning, as the tip will naturally fall into its new raised position after a few days.
Advantages of Non-Surgical Rhinoplasty
The results are not permanent, so if you are not satisfied with the appearance, it is only a matter of time before the threads dissolve naturally in your body within 6-8 months.
There is no downtime.
Extremely safe and effective
Patients can continue their work and normal activities from where they left off.
It is cheaper than regular rhinoplasty.
Get a free consultation and quote!