Fox Eyes Istanbul Non-Surgical Eyebrow Lift
Non-Surgical Eyelift and Fox Eyes – Cat Eye Lift Istanbul
Dr. Çiğdem Özden uses PDO substance to place threads in the eye area by lifting the edge of the eyebrow for almond eye aesthetics. This brow lift or cat-eye lift treatment effectively lifts and elongates the upper eyelid, creating a beautiful almond eye shape. It can also achieve the popular fox-eye trend by giving a subtle slope to the outer brow area.
The fox eyes lift procedure can be used as a subtle solution for other eye problems such as thick eyebrows, asymmetrical and closed eyelids. For instance, only one eyebrow can be raised to correct symmetry. Or non-surgical blepharoplasty can be done to lift heavy eyelids that can develop with age to create a more "awake" and refreshed eye area.
What Will Be Done In Cat Eye Lift Procedure?
A thread, a dissolvable suture containing small cones, is inserted under the skin. Then it is tightened, and the rope hook's cones are taken under the skin and remove the desired area. Dr. Çiğdem Özden uses PDO threads, the first-class thread type on the market.
You are awake throughout the process and the procedure takes no more than 20 minutes. It is not painful since local anesthesia is injected before the procedure. Immediate results will be seen and recovery time is a few days.
Why Should You Do Fox Eyes Lift in Istanbul?
Wrinkles and sagging on the skin are a natural condition that occurs with age. After your 30s, your skin naturally loses collagen, a protein that keeps your skin smooth. As collagen loss continues, fine lines and wrinkles become more prominent.
Your eyelids and eyebrows are more prone to wrinkles, partly because your skin is much thinner than other parts of your face. You may not be able to completely prevent wrinkles, but diet, lifestyle, and good skincare habits can improve the health of your skin.
Call Now For A Free Consultation
Get a quote and consultation for eye lift from our expert doctors!
All the techniques used by Dr. Çiğdem Özden are relatively painless as she will give you an injection of an effective local anesthetic (LA) called "xylocaine". LA injections will feel like a pinprick. After treatment, you may experience some headaches that will respond well to over-the-counter pain relievers and are usually short-lived.
How Much Does It Cost To Do Fox Eyes in Istanbul?
The non-surgical eye lift procedure cost can vary greatly depending on the doctor's expertise and how many threads she has applied. Please contact us for price and detailed information.
How Long Does Fox Eye Last?
While almond eye aesthetics with PDO threads typically take at least nine months, you can expect results from temporary lifts to last up to a year.
Recovery Period of Cat Eye Lift
The healing process after the PDO eyebrow lift is minimal. Most patients can return to work and normal activities 1 day after the procedure with only minor discomfort. It is common for patients to experience minor inflammation and bruising, which typically resolves within 1 week.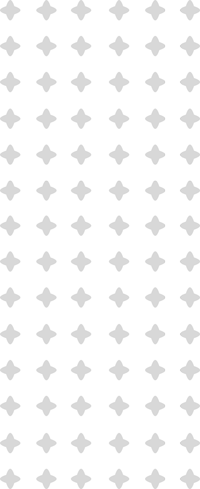 Common Questions Asked About Fox Eyes Lift
Get a free consultation and quote!